Where to Find Us
Located along the shores of the French River which can be accessed by watercraft or trail (2.5 KM ).
Meet the Team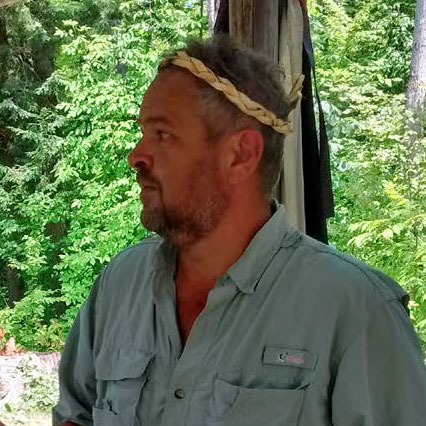 Cabins
Boathouse
sleeps 8-10 View Cabin
Bunkhouse
sleeps 8-10 View Cabin
Lighthouse
sleeps 8-10 View Cabin
Each cabin is part of the core for the educational programs. These cabins are sleep cabins only.
For independent fully furnished cabins enquire about our remote Outpost Camps, "The Keso Bay" and "The Lost Bay" .
All-Inclusive Package Prices
7 NIGHTS ALL-INCLUSIVE PACKAGE FOR A WEEK
(6 DAYS OF ACTIVITIES)
Inquire about prices for extra persons, or smaller group, or weekend packages
When You Arrive
Park vehicle at secure facility at Dokis mainland.
Our pontoon shuttle will meet you and it is a 20-minute boat ride to the lodge and your cabin.
Guests arriving on the first night will receive a nice welcome and warm 3-course dinner.
Your next day adventure will be selected in consultation with you.
Things to Know
Breakfast served from 7-9am, please be ready for daily adventures by 930am.
Dinner served daily 6-7pm.
Guests not choosing adventures;
Price is $200/day per person for all-inclusive
Pets are not allowed at all locations (camp petawachuan is big) ask about where pets are allowed.
What guests usually bring – extra shoes, back packs, personal towels, insect repellent, rain wear, sun protection.
Firewood and fire pits are all complimentary, please obey outdoor fire safety rules and fire bans.
We Define Canada
We specialize in partnerships and relationships as per the intention of our treaties. The sharing of the land defines what it means to be Canadian and learn Canadian identity by participating in our unique programming.